CORNERS OF SANCTUARY
As our world enters into the second decade of the new millennia, music continues to be a driving force in all our lives. More than just a backdrop lost in the noise, music is a marker of the many milestones along our journey through life. Each and every moment in time can be linked to a memorable song, and inspiration melody or the emotionally charged lyrics of our favorite songwriter. Music is the energy that moves our lives - it is powerful. Music is universal. Music is forever.

Corners of Sanctuary was formed in early 2011 after members of a previous band, Seeker, regrouped in 2010 to celebrate the band's anniversary. The reunion spawned a desire that brought members Sean Nelligan, James Pera and Mick Michaels to begin working together again. Each member had honed their craft while playing in several Philadelphia-area based bands. The need to return to their roots was apparent. With a direction and a sound that by now was inherent to each, Corners of Sanctuary (C.O.S.) began writing and rehearsing all original material. On Friday, March 30, 2012, C.O.S. released their six-track EP, Forgotten Hero. The EP received national acclaim at SD Metal.
A fan video for the title track "Forgotten Hero" was produced using a variety of clips which includes images supplied to the band by personal friends who served in the armed forces overseas. The song is also accompanied by a video - http://www.youtube.com/watch?v=jN_58NoKuNg&feature=youtu.be.

The band released a full-length CD titled Breakout which dropped worldwide on June 19, 2012, The first single "Sanctuary" was received with positive reviews and is accompanied by a music video - lt http://www.youtube.com/watch?v=HwEJlMCSUiU&feature=channel&list=UL.

"Sanctuary" was quickly followed up with the next single "Wild Card" which also was made into a video: http://www.youtube.com/watch?v=ppekOsvkV1g&feature=channel&list=UL.

The newest single from the Breakout disc, "Juggernaut", is hitting the airwaves strong along with a supporting video:
http://www.youtube.com/watch?v=M5kF-GD7SOw&feature=channel&list=UL.

C.O.S. has been promoting the disc's release with a string of private shows and radio interviews. A late Fall 2012 tour of performance dates is currently being considered. C.O.S. is currently working with La Mazakuata Records has already returned to the studio to record their next CD, Harlequin, which plans to be release January 2013.

C.O.S. has released a Holiday EP in November 2012 which would include an all new, all original track "December Wind". Also featured on the EP will be cuts from previous releases and the first single, from the upcoming January 22, 2013 CD release, Harlequin "Angels Only Dare". Sales from the Holiday EP will be donated to charity.

Driven by the power and inspiration given to us by music, Corners of Sanctuary finds itself on the threshold of rebirth. Forged in the fires of classic Heavy Metal, C.O.S. comes full circle as the sound of yesterday lives again as the sound of today. Hard hitting, head banging, straight forward Heavy Metal is the mission - nothing less will do. Old School is back with a vengeance.... Metal has returned!

EPILOGUE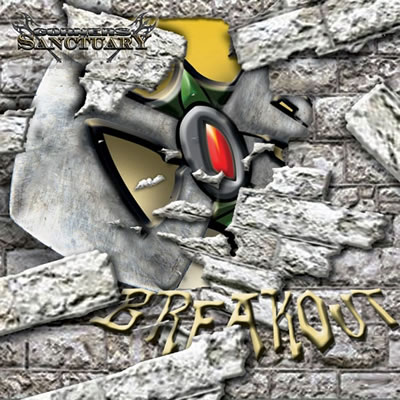 BREAKAUT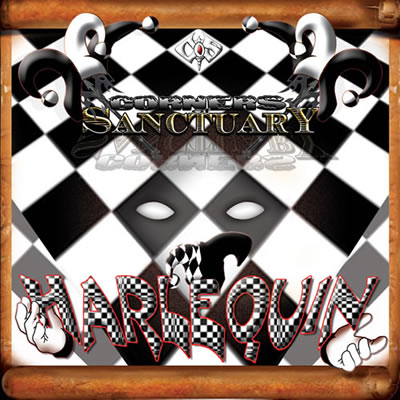 HARLEQUIN
AXE OF GRIND